Some wonderful last minute projects – get your home looking really festive!
We're nearly at that time again! And there's nothing better in the lead up to the big day than getting into the holiday spirit by making some gorgeous Christmas decorations…
Here are some more wonderful projects that will help brighten up your house for Christmas and help cheer everyone up.
And don't forget to check out our featured sewing machine below – and bag a real bargain… Enjoy!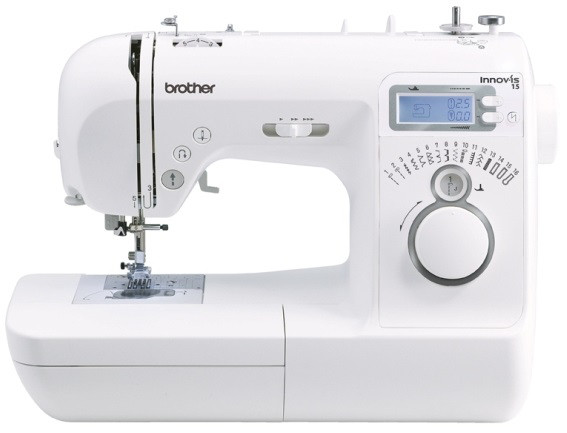 Are you creative? If so, you'll love this…
And right now it's just £289.00!
Just look at these fabulous features!
The Brother Innov Is 15 Sewing machine is an ideal product whether you are new to sewing or interested in an easy to use machine. The Brother NV15 Computerised Sewing machine is suitable for beginner and experienced sewers alike.
The top loading bobbin not only makes changing a bobbin a lot more easier, but it is also far more reliable when sewing delicate and heavier types of fabrics from silks and cottons to more heavyweight fabrics such as denims and soft leather materials.
The Brother Innov Is 15 machine has plenty of features for beginner and skilled users including a jog dial for quick selection and make it simple to choose the 16 built in stitches and the 3 types of one step buttonholes.
The built in 7 piece feed dog enable comfortable and even fabric feeding. This keeps sewing nice and smooth.
The LCD Screen allows you to easily view information such as the stitch number, length width and presser foot recommended for each stitch.
---
GUR – your sewing machine superstore!
If you're looking to start the noble art for the first time, or have decided that it's time to go for something a little more awe-inspiring, GUR's sewing machine range will present you with some very impressive options.
Check out GUR's spares and accessories store – everything you could want for your trusty sewing machine!
Telephone 0121 359 5335 or email GUR Sewing Machines now!