Search Spares and Accessories
Brother / Software
Personal embroidery design software systems from GUR allowing you to create your own individual embroidery designs much easier than ever before. Software enables you to start creating instantly, with applications to satisfy all of your embroidery needs and deliver magnificent results.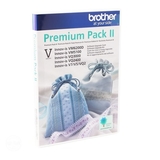 Brother V Series Upgrade Kit 2
Brother V Series Upgrade Kit 2 The V-Series Software Upgrade Premium Pack..
Brother PR-1000e Premium Pack 1
The New Brother PR-1000e Premium Upgrade Kit PRUGK1 includes machine software upgrade..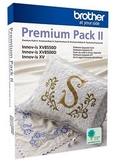 Brother Innov-is XV Premium Upgrade Package 2
Brother Innov-is XV Premium Upgrade Package II.The Software Upgrade Premium Pack..
Brother Innov-is XV Premium Upgrade Package 1
Brother Innov-is XV Premium Upgrade Package. Get get even more creativity, versatility..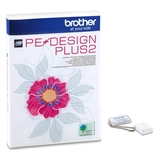 Brother PE Design Plus 2
Only £219.00 when purchased with a Brother Embroidery Machine. Save &pound..
Brother PE Design 11 Upgrade Kit
Brother PE Design 11 Upgrade Kit Upgrade your PE-DESIGN 10 software to PE-DESIGN..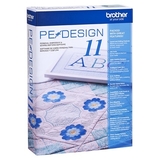 Brother PE Design 11
This Brother PE Design 11 software is for both the casual hobbyist and the home-..
Offering Brother Software for Brother

You're in a dilemma. You've just picked up the latest sewing machine from Brother and it's been delivered using our free UK delivery service. Then you realise that you need some more sewing feet, or some overclocker needles or some steaming accessories. You're not alone; we get lots of emails from people panicking about having missed a couple of things by mistake while ordering with us!

We offer an enormous range of Brother Software for every one of your sewing needs. So if you've finally bought yourself a new Brother Software but you feel like you need something spare for it, just in case, then have a browse through our massive range of accessories today or, if the choice is too much, give us a call and we'll help narrow your search down to the right accessory for you and your Brother Software.

Surely we can't offer everything?!

Did you buy a sewing machine from Pfaff? What about from Brother? A fabric steamer? Or maybe you bought some bits from Brother? You better believe we have every angle covered! You see we don't just stock a random selection of products; we research with our partners and look at what's best for our community. What might our customers buying sewing machines need as well? What about people buying from Brother? We understand you, and that makes providing Brother Software for you that much easier.

We've got all the Brother Software you might need

In our 60 years in the industry our commitment to UK market remains unchanged; our customers are still at the heart of everything we do. All of our Brother Software all of the brands we offer and every product we stock is carefully considered for the needs of you guys.It's because your needs are changing that we can stay at the forefront of this community. Without you we wouldn't be able to offer the amazing Brother Software we do, at such great prices from such amazing partners. We're so grateful for all of your support over the years, but we're taking nothing for granted.

If you need any help choosing a product, or have a question or query, or maybe even a suggestion, then don't hesitate to give us a call on 01299 359 5335 today.