Search Spares and Accessories
Embroidery Machine Spares
Accessories for your Embroidery Machine.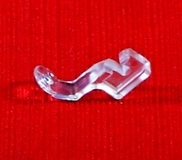 Elna 8100 Embroidery Foot P
This is the replacement embroidery foot P for the Elna 8100 Embroidery Machine. &..
Husqvarna Viking Clips for Mega Hoop 10pk
Husqvarna Viking Clips for Mega Hoop 10pk. These Mega Hoop Clips will secure..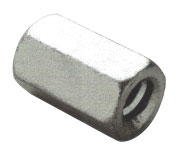 Janome Hexagonal Nut
Janome Hexagonal Nut Replacement large nut for thumbscrew on embroidery frames..
Janome Cloth Guide 859825016
Janome Cloth Guide / Fabric Guide Attachment.This cloth guide helps keep your seams..
If you are looking for an online store which can provide you with the right quality of embroidery supplies and at the right time, you are at the right place. At GUR we stock all the major embroidery machines as well as sapre parts and accessories associated with those machines. To craft down a embroidery stitches to perfect embroidery project, you need the right parts for your machine it may be embriodery hoop templates, embroidery hoop screws and screw sets, embroidery foot, viking clips, grid sheet set, knee lifter for your embroidery machine and many more items. At GUR we understand the need of these sewing accessories as they are important on part of your sewing project whether you need it for professional work or for your own sewing project.