Search Spares and Accessories
Jaguar / Overlocker Spares
If you need spare parts for your Overlocker well GUR stock everything you will need for your Overlocker from thread guides and screws to upper and lower loopers we have it all.
Jaguar Overlocker Needle Screw
Jaguar Overlocker Needle Clamp Screw. A screw to hold the needles in place.&..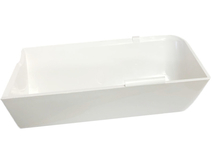 Jaguar Trim Trap For Jaguar Ezee Lock 468D, 2015DF, Supa Lock 087D.
Jaguar Trim Trap.Ideal for collecting any scraps of fabric whilst sewing, helps..
Jaguar Overlock Trim Trap
Jaguar Overlock Trim Trap.Ideal for collecting any scraps of fabric whilst sewing..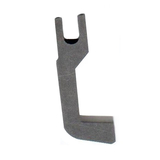 Jaguar Overlocker Upper Blade
Jaguar Overlocker Upper Blade. We recommend changing both knifes at the same..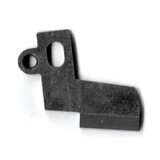 Jaguar Overlocker Lower Blade
Jaguar Overlocker Lower Blade. We recommend changing both knifes at the same..
Jaguar Overlocker Spares for all brands

We are so proud to be able to offer an amazing range of machines from some incredible partners and companies, but we also understand the need for Jaguar Overlocker Spares. It's these small little bits and pieces that often fall under the radar of many companies, but we understand that a needle is just as important as a sewing machine from Jaguar. It's with that mind-set that we have collected one of the biggest ranges of Jaguar Overlocker Spares for the UK market.

Getting more proficient? You'll need Jaguar Overlocker Spares

We are always happy to see people start their sewing journey with us; we get a lot of calls and emails asking for advice on how to start and what machine are the best and most user friendly. We're even happier when those same people come back some time later asking for more advice on how they can improve, what they can buy and what sort of things they should be adopting for more advanced techniques.

That's what this Jaguar Overlocker Spares section is for. These are the nuts and bolts, the nitty gritty of sewing. These are the bits and pieces you'll be needing if something goes missing, a machine is on the fritz or you lose an extension for your steamer. These Jaguar Overlocker Spares are absolutely essential for becoming self sufficient in the world of sewing. If you can fix your own machine, replace a dodgy extension or you're looking at different lengths of needles and deciding which best suits your needs then you've done it; you're mastering our art.

GUR. Jaguar Overlocker Spares and the UK Market

We spend a lot of time talking with our partners about what we can offer the UK market. There are millions of Jaguar Overlocker Spares all over the world, all of which have specific functions. We liaise with our expert partners and use our knowledge of the UK market to determine what to offer; we don't just stock any old product.

The reason we've remained at the forefront of the sewing community in the UK for 60 years is because we understand, we listen and we learn. With free delivery on UK orders and a dedicated sales team working around the clock it's easy to see why we're the UK's number one choice for all things sewing; from machines all the way to Jaguar Overlocker Spares.

So if you have a question or a suggestion on how we can improve then get in touch. Give us a call on 01299 359 5335 or arrange a call back at a time more convenient for you.
Overlock sewing machine works best when it has genuine and superior quality spares and accessories for a perfect sewing experience. An overlocker is mainly used to stitch one or two edges of farbic together for perfectly neat egdes which makes your finished sew look good. The range of overlocking machine is huge and so is the range of spares parts and accessories which are associated with overlockers. No machine is made for hassle free usage life long, while in use chances are that your machine may face many troubles some parts needs regular checkup, some need parts replacement after a period of time whereas some may get damaged after prologed use.
So, there are many accessories which are available at GUR which you may require from time to time. Overlocker spares includes many important parts like overlocker thread guide for a smooth flow of thread into the machine, similarly you have upper loopers and lower loopers, overlocker blades. One of the most important accessory is overlocker needle plate, this needs to be of really good quality for continuous flow of thread into the overlocking machine. Overlocker knife, overlocker thread guide, overlocker stitch tongue and more of it from your favourite brands, you can choose from Brother overlocker spares, Janome overlocker spares, Elna overlocker spares etc.