Janome 214517004 | Convertible Walking Foot Set | Category A
Product Code : JAN010-AB-214517004
Information
for Janome 214517004 | Convertible Walking Foot Set | Category A
Janome 214517004 | Convertible Walking Foot Set | Category A Information
Janome 214517004 | Convertible Walking Foot Set | Category A
The Janome Convertible Even Feed Foot Set has been upgraded with more features especially with the quilter in mind.

This new set includes the main even feed unit with a closed toe, a convertible open toe foot, and two very useful guides.

Easy setting - to convert from a closed to an open toe could not be easier. Just hold and squeeze the plastic cover to change the feet. The open toe allows more visibility around the needle and the seams for more precise alignment.

Guides - There are two guides in the set. First, the Adjustable Quilting Guide, which attaches to either the left or right side of the foot. Just loosen the thumb screw, adjust to your desired position, tighten the screw, and sew evenly spaced lines of quilting. Then there is the Ditch Quilting Guide which aligns with the centre of the foot for Ditch Quilting and Top Stitching.
For Janome Front Loaders Category A :- 415, 419S, 423S, 1550 , 1560, 1571, 1580, 1585, 1780, 2015, 2039, 2041, 2050, 2070, 2139, 2200XT, 3816, 3822, ENX24, ES14N, HC1200, J1012, J1024, J3-18, J3-20, J3-24, PS1024, PS1030, RX18S, Simplicity, XR23, DE1800, DM1000, DM1118, DM1018, DM1108, DMX200, DMX300, LX180, DEX20, DEX25, JL110, JL220, 1000CS, 1004, 1012A, 1014, 1018S, 1220, 1714, 1722, 2023, 2032, 660, CJ14, CJ24, DM21, SMD500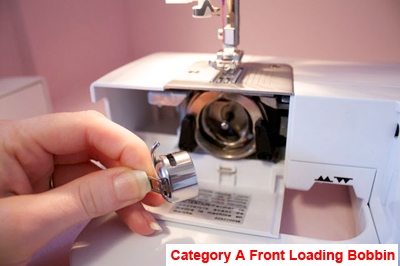 Please note: This item cannot be cancelled, refunded or exchanged.