GUR Top Selling Products
Click on the following categories to see the Top Selling Products
Sewing Machines Under £ 250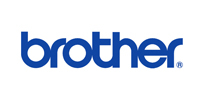 Brother LX17
Ideal for beginner sewers, the Brother LX17 is suitable for general home sewing or dressmaking. The quick set top loading bobbin makes it easy changing the bobbin. Other features include 17 built in stitches, including 4-step automatic buttonhole, six point feed dog and an instructional DVD, this is a superb entry level machine.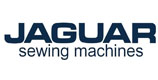 Jaguar Life 157
The Novum Life 157 is popular with children and adults who are new to sewing. It's Lightweight and compact making the Life 157 easy to transport for classes or travel. Capable to sew on a wide range of materials from fine fabrics to heavyweights, from sheers to knits. Including 14 built in stitches, stitch length control, auto threader and drop feed for free hand embroidery, the Novum Life 157 has plenty of features at a great value.
Sewing Machines Between £ 250 - £500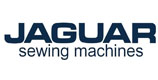 Jaguar Craft 590
Suitable for all levels of sewing and is capable of stitching on a wide range of fabrics; the Jaguar 590 Sewing Machine has a huge range of features that make sewing and quilting much more creative. With 36 built in stitches, Auto Needle Threader, Start/Stop Button and Needle Up/Down function. The Jaguar Craft 590 is the ideal mid-range machine.
Pfaff Passport 2.0
This compact and computerised machine is an all rounder for sewers and quilters, it's also lightweight for classes or travel. With the IDT Feeding system, 70 high quality stitches, needle up/down facility, 29 needle positions and free motion sewing. The Passport 2.0 IDT Sewing Machine is perfect for your sewing needs.
Janome DKS100
The Janome DKS100 is a computerised sewing and quilting machine which will make sewing both simple and enjoyable. The DKS100 has an extensive choice of 100 stitches, which includes three one step buttonhole options, also included is the knee lift which allows you to lift the foot and drop the feed dogs without taking your hands off the work. From Silks and chiffons to tougher materials such as denims and soft leather, the Janome DKS100 can handle all types of fabrics and with so many features the DKS100 is ideal for your sewing needs.
Sewing Machines Over £ 500
Pfaff Quilt Expression 4.2 IDT
The Pfaff Quilt Expression 4.2 sewing and quilting machine is suitable for experienced and professional users that want to let their creativity run free. There are 254 stitch selections with 12 Styles of 1 Step Buttonholes to choose from. There are 37 different needle positions, needle up and down function, a speed control which can let you set the speed to fast or slow for more intricate and close work. The Pfaff Quilt Expression 4.2 has a built in Integrated Dual Feed Technology system (IDT) which allows the even feed of the fabric from the top and bottom. The Pfaff Quilt Expression 4.2 can handle all types of materials from delicate fabrics such as silks and cottons or more difficult to sew fabrics such as multiple layers of denim or soft leather. Whether you are a passionate …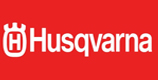 Husqvarna Viking Opal 690Q
he Husqvarna Viking Opal 690Q computerised sewing machine is extra-efficient with loads of built-in assistance to change the way you sew for the better! With many features such as the wide range of 565 stitches including 7 buttonhole styles and 2 styles of lettering, 8" large sewing surface for bigger projects and the latest technology to support you while sewing, let this machine focus on delivering the best results while you relax and focus on the joy of sewing.
Janome Atelier 3
The Janome Atelier 3 is a reliable machine suitable for all your sewing needs. There are plenty of features including with the Atelier 3 such as 120 built in stitches, including alphabets and 7 one step buttonholes, large 12" arm space ideal for large quilts and home furnishing projects, plus fully adjustable length and width. This powerful machine reaches up to speeds of 1000 stitches per minute, other features include LED lighting, an easy set bobbin, a needle threader, a speed control slider, a start/stop button, auto lock and auto thread cutter help make your sewing easier.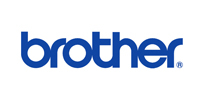 Brother Innovis NV1100
The Brother Innov Is NV1100 is a top loading computerised machine, which can handle all types of materials from silk to denim and soft leather materials. This machine is well balanced for every type of sewer, whether you're a beginner or experienced. The Brother NV1100 has 140 built in quilting, utility and decorative stitches and 10 automatic one step buttonholes for creative projects. You'll love the smooth, accurate feed from Brothers advanced Square Feed Drive System. Now you can safely save your own decorative stitches to the machine memory and with Direct Stitch Selection you can simply key in the stitch number you need.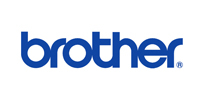 Brother Innovis NV1800Q
Whether you are just starting out or you are a competent sewer, the Brother Innov Is NV1800Q Is balanced for any level of sewing you are at.The Brother Innovis NV1800Q has plenty of advanced features offering plenty of versatility such as the 232 built in stitches, 10 buttonholes styles and 5 fonts, the NV1800Q is perfect for plenty of projects such as fashion, dressmaking, home furnishing and more. The NV1800Q also comes complete with an exceptionally generous work space with 21cm work space to the right of the needle.
Janome Memory Craft 500E
The Janome Memory Craft 500E is a Computerised Embroidery Machine suitable for all skill levels from Beginners to experienced users. The Janome MC500E has 160 embroidery designs, 2 & 3 letter emblems and 6 embroidery fonts built in and with a full colour display screen to edit designs, this machine is even easier to make professional looking embroidery. Janome Memory Craft 500E can handle all type of materials from finer fabrics such as silk to more tougher materials such as multiple layers of denim.
Send your Enquiry Online
*indicates required field