Introducing Janome's One-Push Air Threading System
Janome says "Serging simplified."
Right now, we're getting very excited at the prospect of getting our hands on the amazing new Janome AirThread 2000D, which arrives in the UK in September – so not too long to wait!
With Janome's One-Push Air Threading System, the tedious threading of upper and lower loopers is a thing of the past.
The 8-Piece Feed Dog System will easily grab and feed your fabric, from slinky knits to denim, the AT2000D will meet the challenges of your sewing projects.
The built-in one-step converter makes changing from 3-thread to 2-thread applications easier than ever. And with a built-in needle threader, manually threading your serger needles becomes easier than ever.
One unit provides threading of both the right and left position needles.
Every project is easier with the right tools for the job, and the AirThread 2000D provides all the tools you need to deliver professional quality finishing.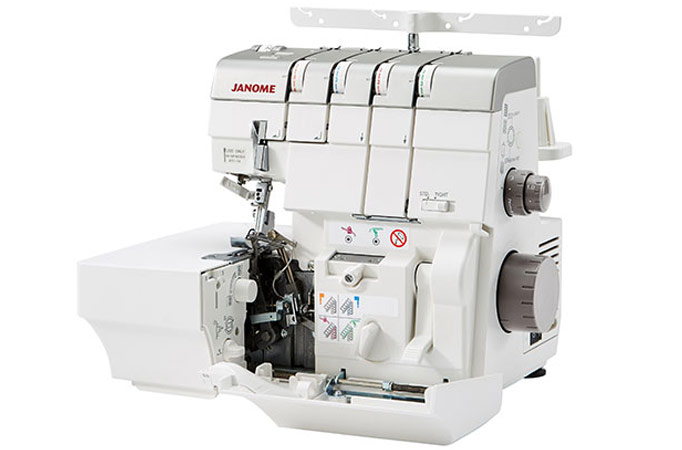 ---
Every kind of product for the discerning sewist!
Choose from GUR's amazing selection of sewing machines and get free UK delivery! They have been supplying sewing machines for over 60 years.
Top quality manufacturers include:-
Telephone 0121 359 5335 or email GUR Sewing Machines now!