Wonderful projects, how-tos and tutorials for sewists everywhere!
This is perhaps the most eclectic sewing roundup we've posted for a while – and there really is something for everyone here (as long as they're into sewing of course!).
Technical knowledge such as understanding fabric graininess and how to using digital sewing patterns, along with some lovely projects including how to make a belt bag – and even Roman blinds!
And don't forget to check out our featured sewing machine below… Enjoy!
Featured sewing machine – the Brother Innovis M280D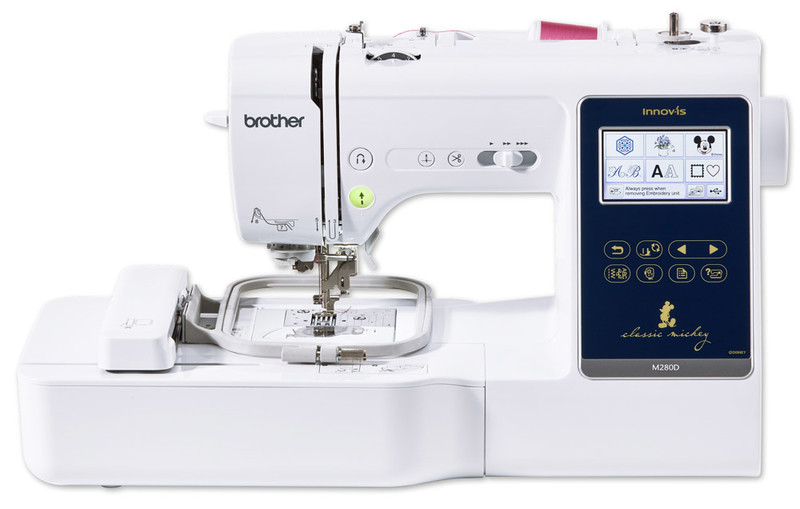 The Brother Innov-is M280D is the ideal machine for embellishing your sewing and embroidery projects with the magical Disney touch. From creating professional embroidery to taking up a curtain hem or sewing a buttonhole, this machine helps make all of your project wishes come true.
The Brother Innovis M280D Disney Sewing and Embroidery machine has a wide selection of patterns including 125 embroidery designs including 45 embroidery design featuring your favourite Disney characters.
181 built in utility, decorative, satin and cross stitches including 10 one step buttonhole styles, 4 sewing and embroidery fonts – and you can create up to 14 stitch types can be combined with 10 different frame shapes, such as a circle or a square.
---
GUR – your sewing machine superstore!
If you're looking to start the noble art for the first time, or have decided that it's time to go for something a little more awe-inspiring, GUR's sewing machine range will present you with some very impressive options.
Check out GUR's spares and accessories store – everything you could want for your trusty sewing machine!
Telephone 0121 359 5335 or email GUR Sewing Machines now!